When you're looking for a new home, it's essential to consider all the factors that are important to you. There are many things to think about, such as the neighborhood, the size of the home, the price, and more. It's also crucial to consider your needs and wants and how they match up with what's available in your area and desired neighborhood. By considering all these things, you can find the perfect home for you and your family.
Forever home or investment property?
Why are you buying this home? Are you looking for somewhere to raise a family, or are you looking for a North Tampa property that you can use as an investment to capitalize on the luxury vacation rental market? That's going to make an impact on the type of home you want to buy. This is probably the most critical factor in your home search, as it will impact all the other factors involved in your home-buying decision.
Location
Another vital factor to consider when searching for a home is its location. A beachfront Tampa property may not be an ideal lifestyle choice for a growing family, but it sure is an excellent place for a vacation home or rental property.
If you're looking for a community with plenty of charm, you'll love
Odessa
. This gorgeous lakeside locale is home to beautiful scenery and plenty of adventure spots. If you're seeking something a little more low-key, check out
Carrollwood
real estate. This tranquil community offers tree-filled parks and quiet residential streets. Carrollwood is also home to several top-rated schools, making it a great place to raise a family.
Whatever your preference, you're sure to find the perfect North Tampa community for you.
Size
There's no one-size-fits-all answer to the question regarding the ideal home size for you. It depends on a variety of factors, including your lifestyle, your budget, and your needs.

For example, if you're single and have a busy lifestyle, you might prefer a smaller home that's easier to keep clean and requires less upkeep. If you have a growing family, on the other hand, you might need more space for bedrooms, playrooms, and storage. And if you're retired or an empty nester, you might want to downsize to a smaller home that's easier to care for. Ultimately, the perfect home size for you is the one that meets your needs and fits your lifestyle.
Style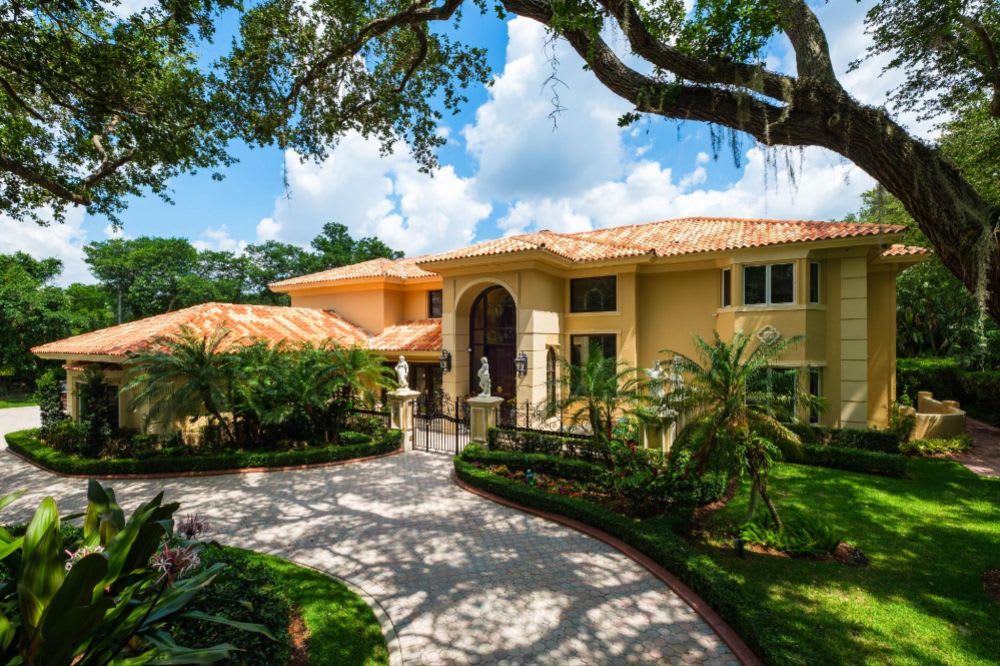 Photo courtesy of Shutterstock

When it comes to choosing a luxury home, North Tampa homes offer a variety of styles to choose from. Whether you're looking for a stately manor, a grand estate, or a sleek and modern residence, there's a luxury home out there that's perfect for you.

But with such a wide range of styles to choose from, how can you decide which one is right for you? The first step is to think about your lifestyle and needs. Do you entertain frequently? Do you need a lot of storage space? How many bedrooms do you need? Once you've considered your needs, you can start narrowing down your search to homes that fit your criteria. From there, it's simply a matter of finding the style that speaks to you. Whether you prefer classic elegance or cutting-edge design, there's a luxury home out there that's perfect for you.
Age
Are you looking for a new build or an older home with well-developed landscaping? New construction may not be ready to move into right away, but it will offer the latest in features and have the added benefit of being able to have a say in how the home is designed and constructed. You'll also be able to voice an opinion about the landscaping and other features without having to invest a significant amount of money in renovation projects in the future.

With an older home, you may be able to move in much sooner, and a skilled builder and landscaper can make your unique vision come to life within reason. Plus, you're able to build equity in an older home sooner. If you want to continue to make investments later on down the road, this is an important consideration.
Features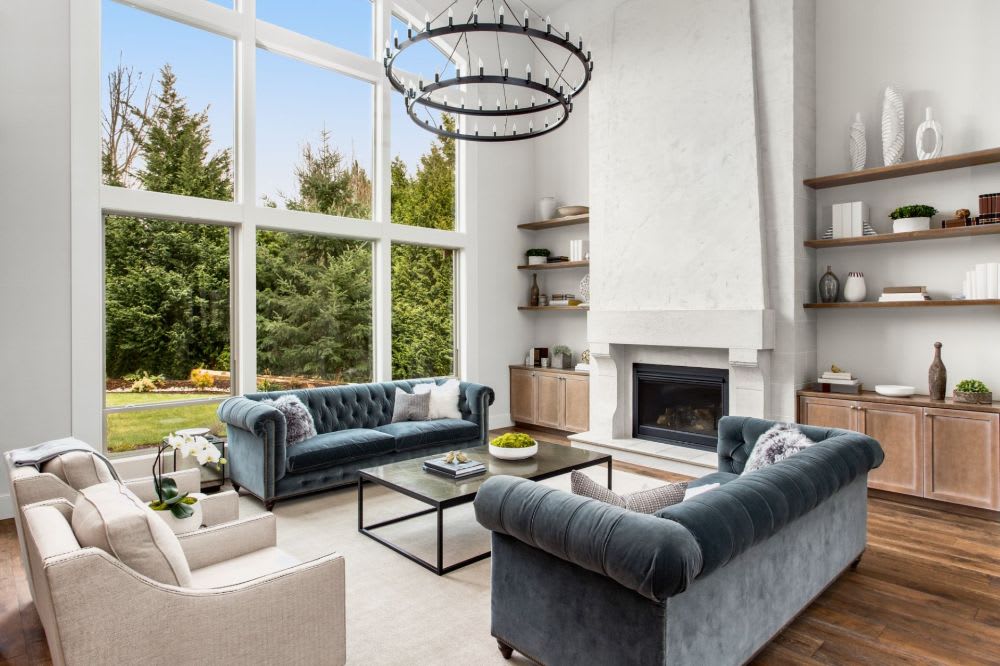 Photo courtesy of Shutterstock

When it comes to purchasing a luxury home, there are a few key features that are important to consider. First, it is crucial to consider the size of the home. Luxury homes typically range in size from 3,000 to 5,000 square feet, so be sure to choose a size that is comfortable for you and your family. Next, take a look at the amenities that are offered. Luxury homes typically come with high-end finishes and fixtures, as well as state-of-the-art appliances and technology.

Finally, be sure to pay attention to the location of the home. As mentioned earlier, in terms of investment, the location is a significant component of its value. Buying a luxury home in an upscale, desirable neighborhood means that the value of the nearby homes will likely increase your investment. By keeping these key components in mind, you can be sure to find the perfect luxury home for you and your family.
Warranties & guarantees
When making a significant investment, such as purchasing a luxury home, it is important to protect that investment. One way to do that is to ensure the home comes with a warranty. This will provide peace of mind in knowing that if any problems arise, they will be covered. For example, if there are any issues with the home's electrical or plumbing systems, the warranty will cover the cost of repairs. In addition, many warranties also cover major appliances, such as the oven, refrigerator, and dishwasher. As a result, having a warranty or guarantee can save a significant amount of money in the long run.
Location, style, features, and warranties are all essential factors when searching for North Tampa homes. However, the most important factor in your search is finding a qualified and experienced real estate agent you can trust. Expert Realtor
Joe Lewkowicz
has decades of experience helping people find their dream homes. He will work tirelessly to help you find the perfect home. Contact Joe today to get started on your
home search
!
*Header photo courtesy of Shutterstock