North Tampa is a bustling community in Central Florida, known for its many shopping and dining options as well as its proximity to some of the state's most popular attractions. Residents enjoy a lifestyle that is both active and relaxed, with plenty of opportunities to get out and enjoy the Florida sunshine. The area is also home to a variety of different home styles and architecture, making it a unique and desirable place to live. North Tampa has a long and rich history, dating back to the early days of Florida's settlement. If you want to explore North Tampa homes and all that the area has to offer, check out these top places to spend a day:
Busch Gardens
10165 N McKinley Drive, Tampa, FL 33612
Busch Gardens is a world-renowned theme park in Tampa, Florida, featuring thrilling rides, shows, and animal encounters. The park is home to some of the world's tallest roller coasters, including the Falcon's Fury, which drops riders from 335 feet in the air at 60 miles per hour. Busch Gardens is also home to thousands of African animals, representing more than 200 species, including rhinos, tigers, sloths, cheetahs, gorillas, hippos, meerkats, alligators, and more. The park's animal habitats and encounters provide visitors with up-close views of some of the world's most exotic and endangered animals. Visitors can visit the care center to observe veterinary care, participate in animal encounters, or take a train ride through the 65-acre natural Serengeti habitat.
Museum of Science & Industry
4801 E Fowler Ave, Tampa, FL 33617
The Museum of Science and Industry is one of Tampa's most popular destinations, and for a good reason. The museum features an array of exhibits covering various topics, from science and technology to natural history and the arts. The museum also offers educational programs, like classes, camps, and speakers. The science exhibits have hundreds of hands-on activities like optical illusions, robot-building stations, brain puzzles, and a geo lab. The museum also features a planetarium, outdoor playground, and ropes course. If you are looking for something to do after exploring North Tampa real estate, you will want to explore the Museum of Science and Industry.
Zoo Tampa at Lowry Park
1101 W Sligh Ave., Tampa, FL 33604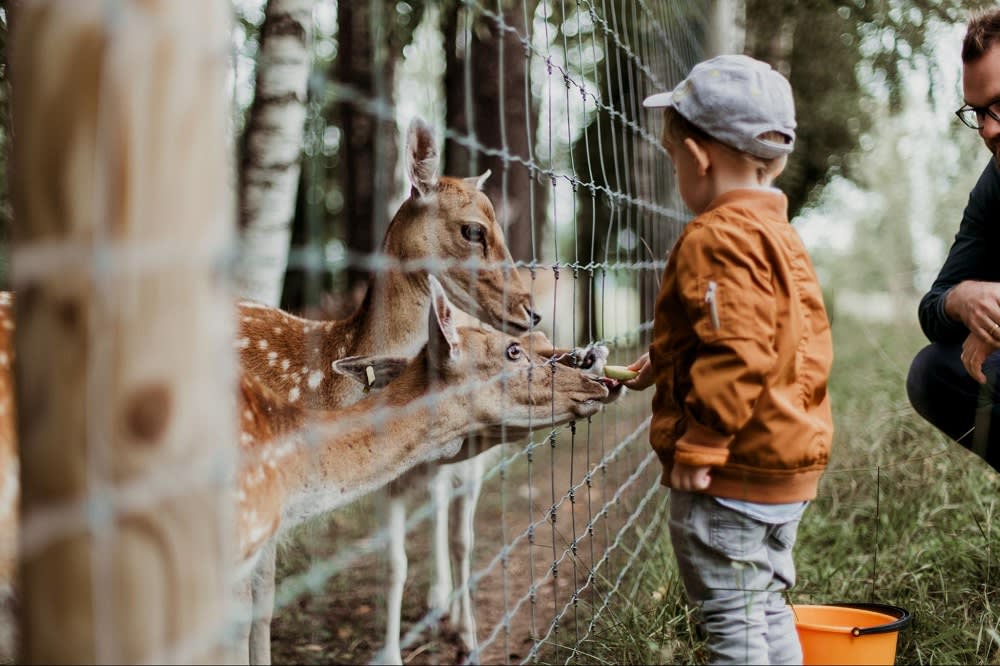 Photo courtesy of Unsplash
Located in Tampa, Florida, the zoo is a must-see for locals. The zoo is home to many animals from around the world, and it offers an exciting range of animal encounters, from feeding time to close-up demonstrations. The zoo is a great place to learn about the animals' natural habitats and to see some of the region's most endangered animals. The zoo is a beautiful space with adventure before you enter the gates. Guests can enjoy the manatee fountains, sitting areas, and free-flight aviary just inside the gates. There are distinct areas with dining options, shops, and animals like primates, the Asian exhibit, African, and the carousel circle.
Copeland Park
11001 N 15th St., Tampa, FL 33612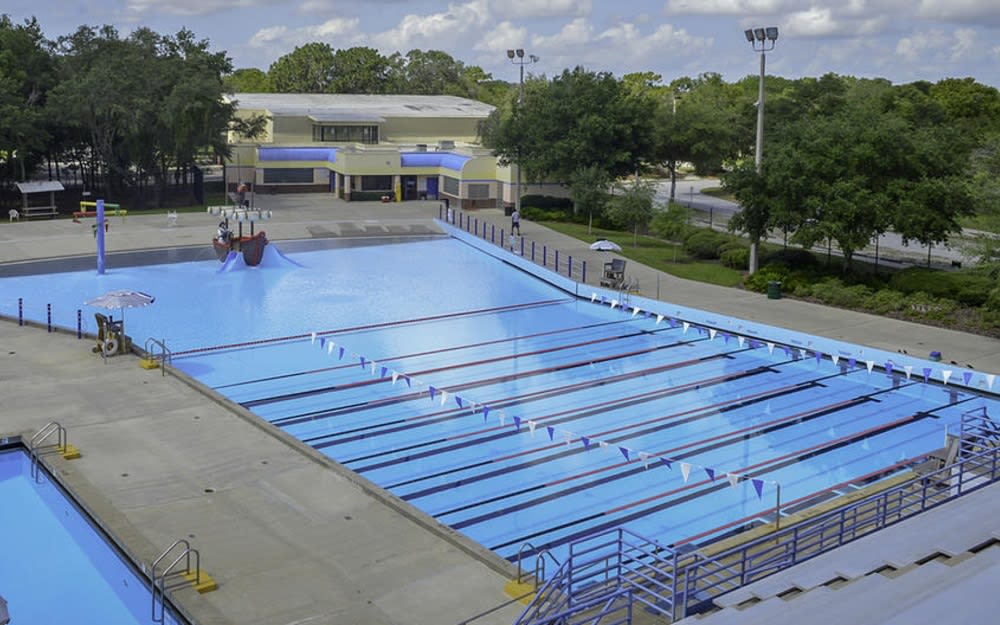 Photo courtesy of Tampa
Copeland Park is an expansive area with beautifully maintained grounds and many amenities. The Copeland Center is a community facility with indoor features, including a gymnasium, computer labs, multipurpose rooms, and a fitness center with weights and equipment. The park also has paved and natural trails through wooded areas, boardwalks, open park space, and wetlands. There's also an aquatic center with a seasonal pool featuring lap lanes, a dive well, slides, and zero-depth entry. Residents can also use the tennis courts, basketball courts, and sports fields for recreational activities.
USF Botanical Gardens
4202 E Fowler Ave., Tampa, FL 33620
The University of South Florida Botanical Gardens is a collegiate conservation outreach and research system encompassing 16 acres of gardens and natural land on the campus. The gardens are an amazing collection of native plants and animals with rare and unusual species. This is a perfectly tranquil space without city distractions, where residents can unwind after work and enjoy the beauty of nature. The gardens also host yoga, plant sales, and volunteer opportunities to check out.
Rowlett Park
2401 E Yukon St., Tampa, FL 33604
Rowlett Park is a beautiful open space along the Hillsborough River known for the paved two-mile trail through mature trees and natural habitats. The park also has sports courts and fields, playgrounds, fishing spots, a dog park, and outdoor fitness stations. Locals can also access the Hillsborough River State Canoe trail, which extends into Hillsborough River State Park.
Golf courses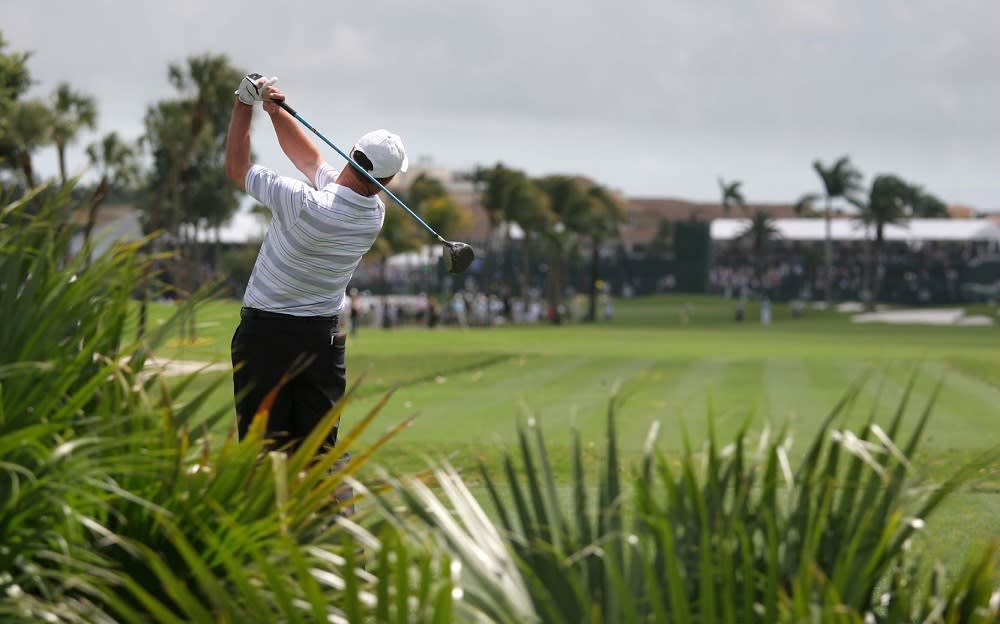 Photo courtesy of Shutterstock
In addition to its many attractions, North Tampa is also home to a number of excellent golf courses. The area is well-known for its challenging course designs, and the courses are perfect for players of all levels of experience.
Babe Zaharias Golf Course (11412 Forest Hills Dr., Tampa, FL 33612) is a public facility and part of the Florida Historic Golf Trail. The course is well-maintained and has scenic water views and green landscaping.
Rogers Park Golf Course (7911 N Willie Black Dr., Tampa, FL 33610) is another historic golf trail course along the Hillsborough River. It is ideally located away from the bustle of the city near beautiful scenic views. The golf park features an 18-hole course, a championship driving range, and a 3-hole short-game course.
Adventure Island
10001 N McKinley Dr., Tampa, FL 33612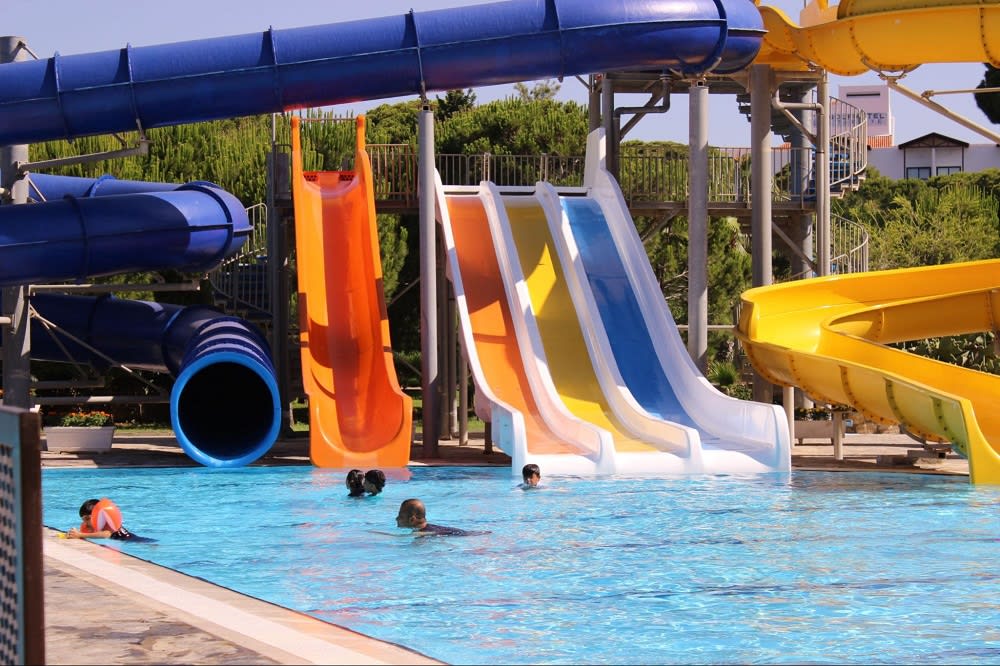 Photo courtesy of Unsplash
Adventure Island is a Tampa water park with water slides, a lazy river, restaurants, shops, and pools. One of the newest rides is also the world's first two-person dueling slide that stretches 600 feet with spins and high speeds. Less adventurous riders can relax in the 17,000-square-foot wave pool or the calm tropical river ride. While it has its fair share of adventure and speed, the waterpark has beautiful tropical landscapes and slow-paced activities for a day of leisure.
North Tampa is an exciting area with an active and relaxed lifestyle. It is a short commute downtown and to the Gulf Coast, approximately 20 minutes, and from famous attractions like Busch Gardens. There are many spaces with recreational and leisure activities close to the water and away from the city center. Now that you know more about North Tampa, are you ready to explore some of its luxury homes?
Many North Tampa houses for sale make it easy to enjoy all that the seaside area offers, from well-known attractions to beaches and country clubs. Work with
Joe Lewkowicz
, an expert Tampa Realtor®, to explore the different neighborhoods and find the perfect community and home for your needs and lifestyle. Joe is a top-performing Tampa real estate agent with more than 40 years of experience. He is a Tampa expert serving
surrounding communities
like Odessa, Carrollwood, and Northdale. Joe has mastered buying and selling homes in the area through exceptional customer service, marketing expertise, and attention to detail. Start your home search with Joe today.
*Header photo courtesy of Unsplash