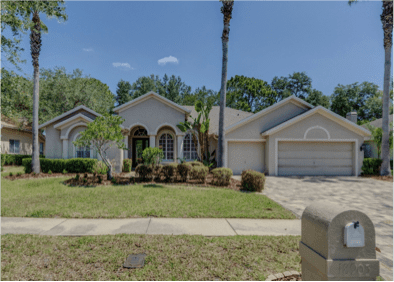 Cheval is a gated golf course community of slightly more than 1,100 homes in the Northwest Tampa area, bordered by Dale Mabry to the east and extending west past the Veterans Expressway. Originally developed in the mid-1980s, Cheval has two golf courses and a mix of upper-scale homes.
All sales in this report were closed from April 1st to September 30th of each year and were built from 1980-2010. The number of homes closed in this period was steady for most years with sales ranging from a low of 46 homes sold to a high of 53 homes sold. Median sale prices were used as they tend to reflect the market better than average pricing. The median-sized homes in the area each year were similar with sizes ranging from 2,705 sq. ft at the lowest year to 2,861 sq. feet at the largest.
As can be seen from the graph, the median price for the homes went up most years, with a total appreciation of 18% in 5 years. The median cost per square foot of living area is often a more accurate measure of the market. This increased steadily from $149/ft in 2015 to $174/ft this year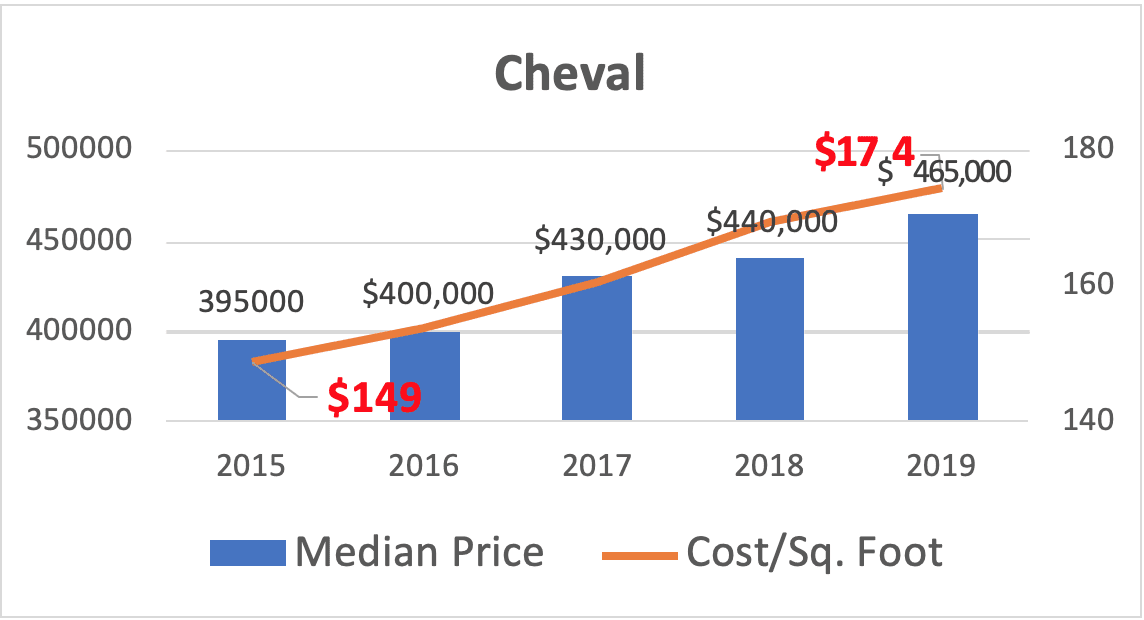 The 5-year trend is important to see what the overall market is for an area over time.
Please note that using cost per foot for an individual sale can be misleading unless the homes compared to it are very similar. This is especially true in Cheval where both home and lot sizes can vary greatly.
If you would like to know more about this area or any other neighborhood feel free to contact me.
Stress is one of the largest concerns when selling a home. Staging, managing finances and documents, and simultaneously juggling the rest of your life can be completely draining. However, one thing is certain about selling your home: it's a lot easier when you have a solid real estate agent to handle it. Remember, No-One Works Harder to Sell your Home more than Joe! Contact Joe today by calling
813-908-7293
or visiting
Joe Lewkowicz

.