Are you considering selling your luxury North Tampa home? Want to transform it into something that is magazine-worthy to attract the right buyer? By staging, you can allow prospective buyers to visualize their future lives in your home. In addition, a professionally staged home
spends 73% less time on the market
and sells for 25% more. Read on for six expert staging tips to turn your home into a stunning masterpiece that will entice many buyers to make an offer.
1. Clean, declutter, and depersonalize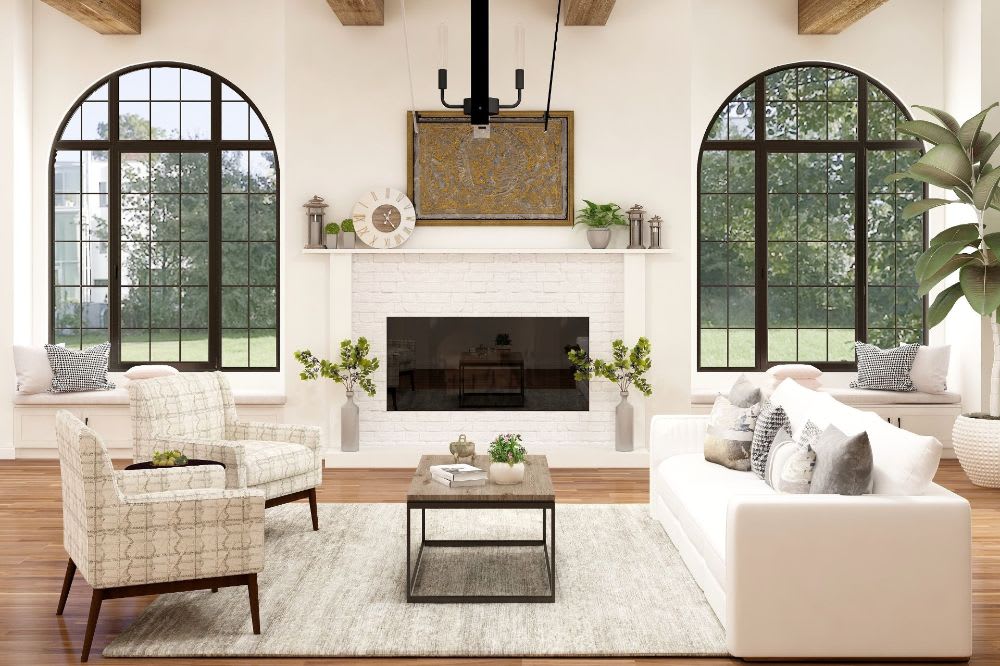 Photo courtesy of Unsplash

Prospective Tampa buyers need to envision their future lives in your home as they walk through the space. This can be difficult to accomplish when there are many personal family photos on the fridge, awards and certificates on the walls, and various mementos covering the shelves. Furthermore, with drawers crammed with various knick-knacks, closets filled with clothes and shoes, and shelves lined up with too many books, it could even cause buyers to forgo making an offer. Home buyers don't want to be reminded that the home is currently being lived in. Instead, they want to see a versatile, functional, and beautiful space that could integrate well with their future lives.

So, you need to clean, declutter, and depersonalize the space. The first step is to start removing your possessions. Pack away the family photos, clothes, shoes, kids' toys, electronics, and books. Go through your closets, drawers, and every nook and cranny of your home. Keep the sentimental items that bring you immense value, and throw away the ones that don't. If you have any pets, remove their toys and accessories.

After decluttering, the next step is to clean your home thoroughly. Consider hiring a professional cleaning company with experience working with North Tampa real estate and the surrounding areas. The company will do extensive deep cleaning, leaving your home spotless and immaculate. With a clean and clutter-free home, interested buyers will see the appeal of your Tampa home and imagine what it would be like to live there.
2. Minimize the furniture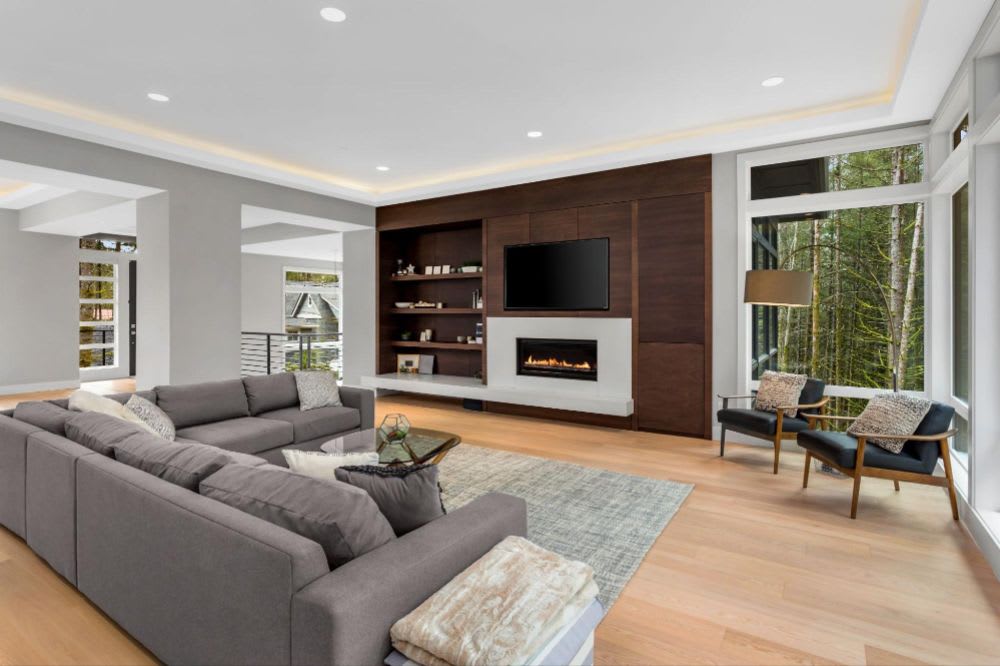 Photo courtesy of Shutterstock

What you need to remember when it comes to furniture is that less is more. Home buyers do not want to walk into a space that is difficult to navigate due to a cluster of numerous chairs, couches, and tables blocking the way. Instead, keep the furniture at a minimum to highlight the function of the space. In addition, all of the furniture pieces need to be high-quality and in excellent condition. You want to use the furniture and decor to accentuate the function of every room.
3. Use mirrors to great effect
One thing that buyers love is a home that looks spacious. An easy way to accomplish this feat is by installing mirrors in strategic parts of your home. Consider placing a large and ornately designed mirror in an already established focal point of the home, such as over the fireplace mantel or above a table in the entryway. Because mirrors reflect light, it could even make the room appear more spacious than it truly is.
4. Update the color palette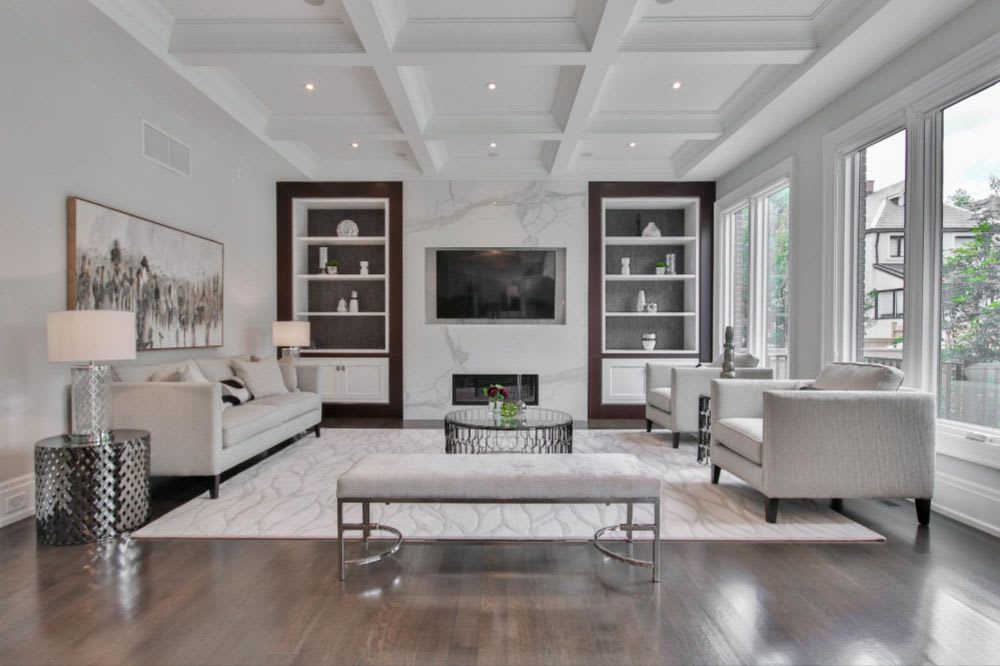 Photo courtesy of Unsplash

Whether you have lived in your luxury North Tampa home for five years or twenty-five, the walls may have gotten dinged and scratched along the way. So, it's essential to repaint and refresh the walls and even the ceiling.

If you are planning on repainting, consider changing or updating the color palette. Since colors can have a powerful impact on home buyers as they walk through your property, you must choose the right shades. For example, black or gray colors could make the home feel intimidating and sad. Instead, you want to use colors that make the home appear airy and vibrant. Furthermore, you want a color that will appeal to as many buyers as possible. While bright colors, such as reds and oranges, can appeal to a certain group of buyers, others might be put off by them. Instead, consider adopting neutral colors, such as whites, beiges, and light grays. In addition to appealing to as many potential buyers as possible, these colors can match with nearly every furniture and decor choice.
5. Add finishing touches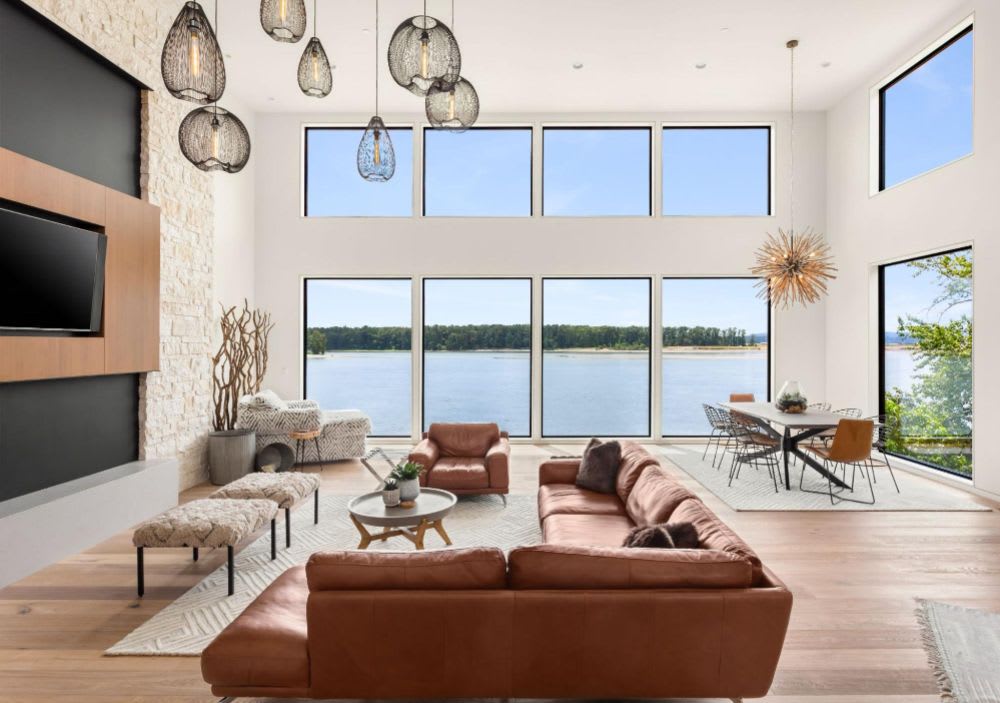 Photo courtesy of Shutterstock

No staged home is complete without adding some finishing touches to accentuate its appeal. Since prospective buyers are looking for homes filled with light, consider removing the blinds and curtains. By doing so, you can let natural light flow into the space. In addition, with open windows, buyers can walk through and glimpse the amazing beauty of the surrounding landscape. Consider adding potted plants inside the home near the entryway, dining room tables, and corners. This seamless integration of the outdoors can make the space appear more vibrant, lively, and beautiful.
6. Focus on the curb appeal
Whether viewing your home in listing photographs or walking up the walkway, the first thing that prospective Tampa buyers will see is the front of your home. Thus, curb appeal is your chance to make a positive first impression. In addition, thanks to your home's captivating exterior appearance, home buyers will likely retain this initial positive impression as they walk through the rest of the space. The key to creating excellent curb appeal that will capture the attention of buyers lies in lawn maintenance. Mow the lawn, pull the weeds, trim the hedges, and power wash the driveway. Furthermore, repaint the mailbox and add some plants around it. You also want to ensure that the address numbers are visible so that buyers can easily find your home. With appealing curb appeal, you will be setting your home up for success.
Interested in
selling your home
in the Tampa area? Schedule a consultation with award-winning North Tampa real estate agent
Joe Lewkowicz
, who can provide expert guidance on everything from innovative marketing strategies to the competitive real estate market. With more than 40 years of experience, Joe can sell your home quickly and for top dollar!
*Header photo courtesy of Joe Lewkowicz